Skip Navigation
Physics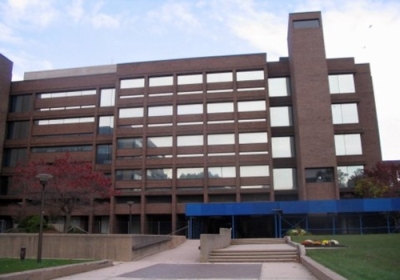 The Physics building can be found on the west side of campus, next to Harriman Hall and located behind the Math Tower. Access to the Physics building can be granted one of three ways: through the building's front and rear exits, or via one of the two hallways that connect this building to Harriman Hall and the Math Tower.
Hours of Operation:
| | | |
| --- | --- | --- |
| Monday-Thursday | Friday | Saturday & Sunday |
| 8:30AM-9:00PM | 8:30AM-5:00PM | 2:00PM-6:00PM |
Math, Physics and Astronomy Library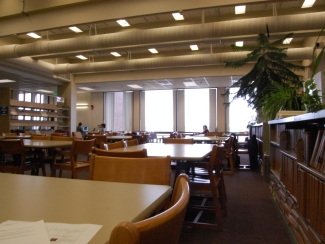 Description: The Math, Physics and Astronomy Library can be found on the C level. Access to level C can be gained either by the stairwell or the buildings elevators found at the rear of the building, on the side closest to the Pritchard Gym. It can also be gained via the "bridge" that connects the fourth floor of the Math Tower to the Physics building.

About This Space: With roughly 15 tables that can seat a minimum of four people at each table, this space works well for small group studying, as well as classic individual study. The north wall of the library has large windows that open this space up and bring in natural lighting. Because this is a specific library rather than the general studies found within the Melville Library, it draws less of a crowd. This means that there is usually an open seat while still affording you all of the tools that a research library has to offer.
Noise Level: This space has a low to medium level of noise, depending on the number of groups working here at any given time. Typically it resides on the quiet end of the spectrum.