Skip Navigation
Chemistry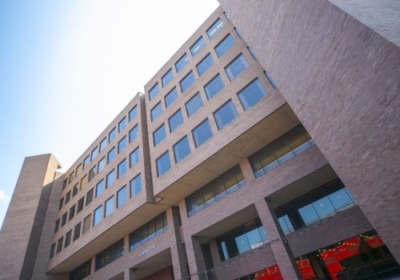 Located at the base of the Zebra Path, the Chemistry building is home to the Chemistry Department as well as the Chemistry Library. If you're coming from the direction of the Student Union, you can find the Chemistry Building to the immediate right of the Melville Library. If you're coming from the direction of the Student Activities Center (SAC), take the Zebra Path all the way down. The building immediately in front of you is the Chemistry Building.
  Hours of Operation:
| | |
| --- | --- |
| Monday-Friday | Saturday & Sunday |
| 8:30AM-5:00PM | Closed  |
Chemistry Library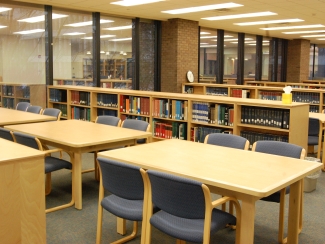 Description: The Chemistry Library can be found on the second floor. When going through the entrance on the side of the SAC, take the winding staircase found to your immediate left after entering the building. This brings you up to the second floor and, if you turn to your right, the Chemistry Library.

About This Space: The windows here are a little unique because they're all reflective and, depending on how you study, this may impact your selection of this space. The space itself has approximately ten tables that can seat six people each. This space also has a small bank of computers available for student use, which are separate from the main seating area. It is on your left hand side when entering the Chemistry Library.

Noise Level: This is a quiet space.
Hours of Operation:
| | |
| --- | --- |
| Monday-Friday | Saturday/Sunday |
| 1:00pm-5:00pm | CLOSED |