Charles B. Wang Center Galleries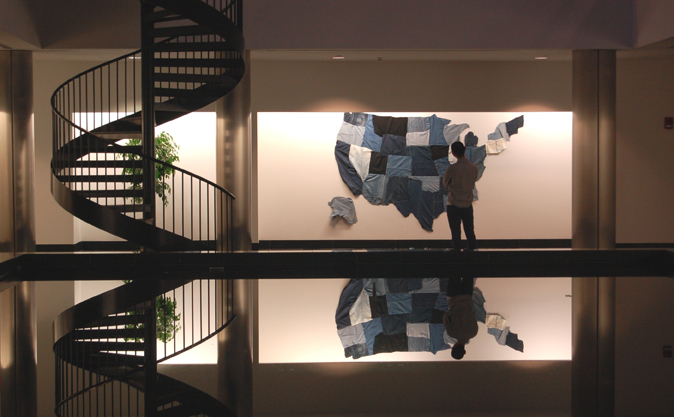 The Charles B. Wang Center organizes groundbreaking exhibitions of traditional and contemporary Asian and Asian American art. Located on the first and second floors of the center, the center's galleries feature natural light and high ceilings appropriate for the display of innovative contemporary artworks, crafts, and masterpiece-quality traditional Asian works.
Admission:
Free and open to the public.
If you have questions about gallery hours, please contact us. Please note that hours are subject to change due to special events or university holidays / closures.
Hours:
Monday through Friday: 10 AM - 8 PM
Saturdays & Sundays: 12 PM - 8 PM
OPENING RECEPTION
Wednesday, March 13 at 5 PM
FREE AND OPEN TO THE PUBLIC
Charles B. Wang Center Skylight Gallery