Skip Navigation
Video Production Group
CELT's Video Production Group produces creative and cost-effective video productions right here on Stony Brook's campus. Our award-winning video projects range from complex multi-camera Studio shoots to Profile Videos and Live Streaming productions on-location. Whether you're looking to document an event, or create a short-form creative video or promo, our creative and flexible production team will make the process simple and easy for you. 
Video Production Examples
What do we offer?
Fully produced Promotional, Informative, Educational or Training Videos

Live Streaming

Multi-Camera In-Studio and On-Location shoots

Single and Multi-camera lectures, conferences, and events

In-house Video Studio, editing suites, and a full complement of the latest video production gear

IP Connected Sound Booth for high-quality, University related remote Radio Interviews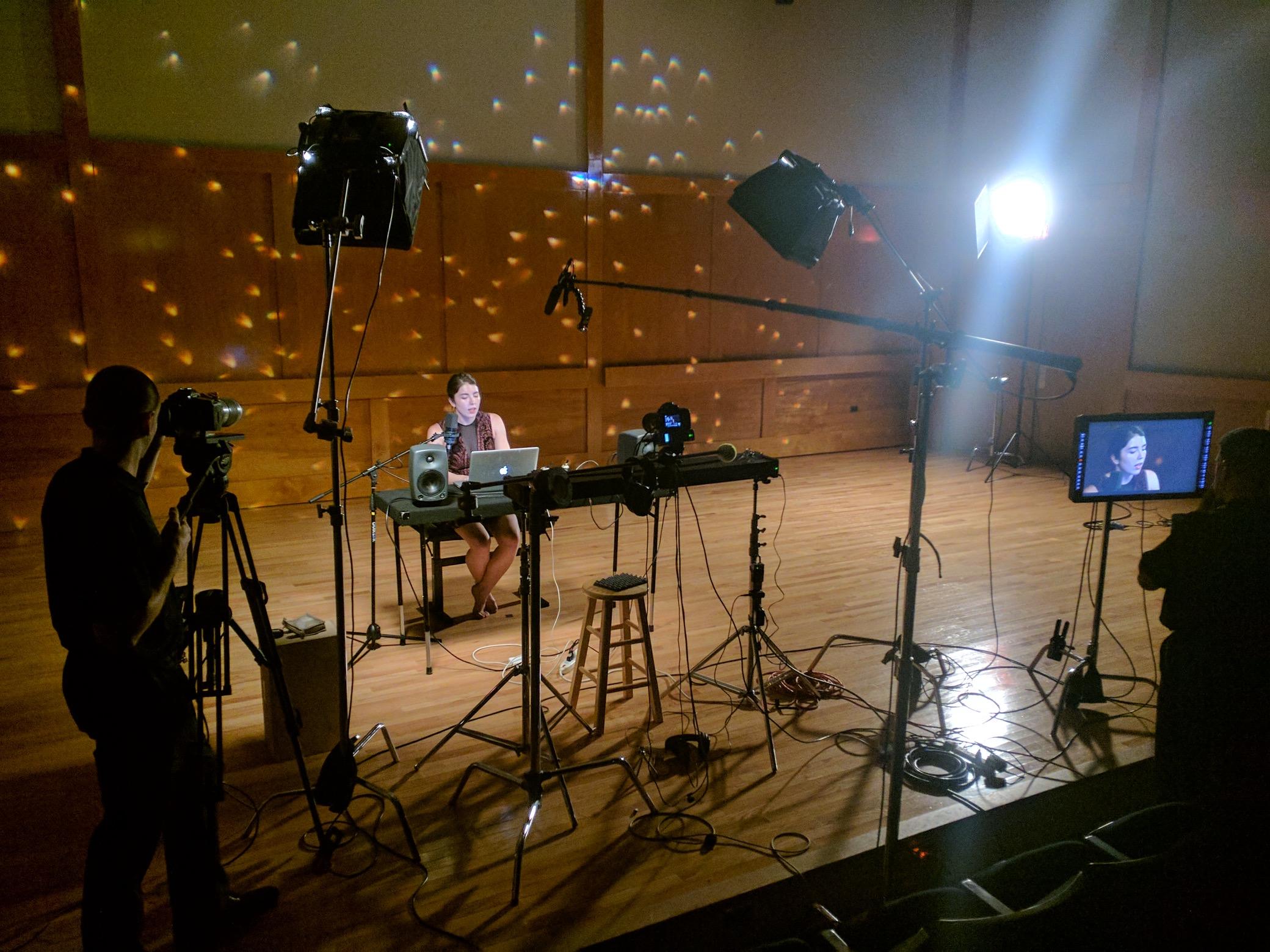 What's my first step?
Each project will start with your detailed email request to video@stonybrook.edu We'll contact you within 24 hours to discuss each step of the video production process, including expectations, due dates, deliverables, concepts, and budgets if applicable.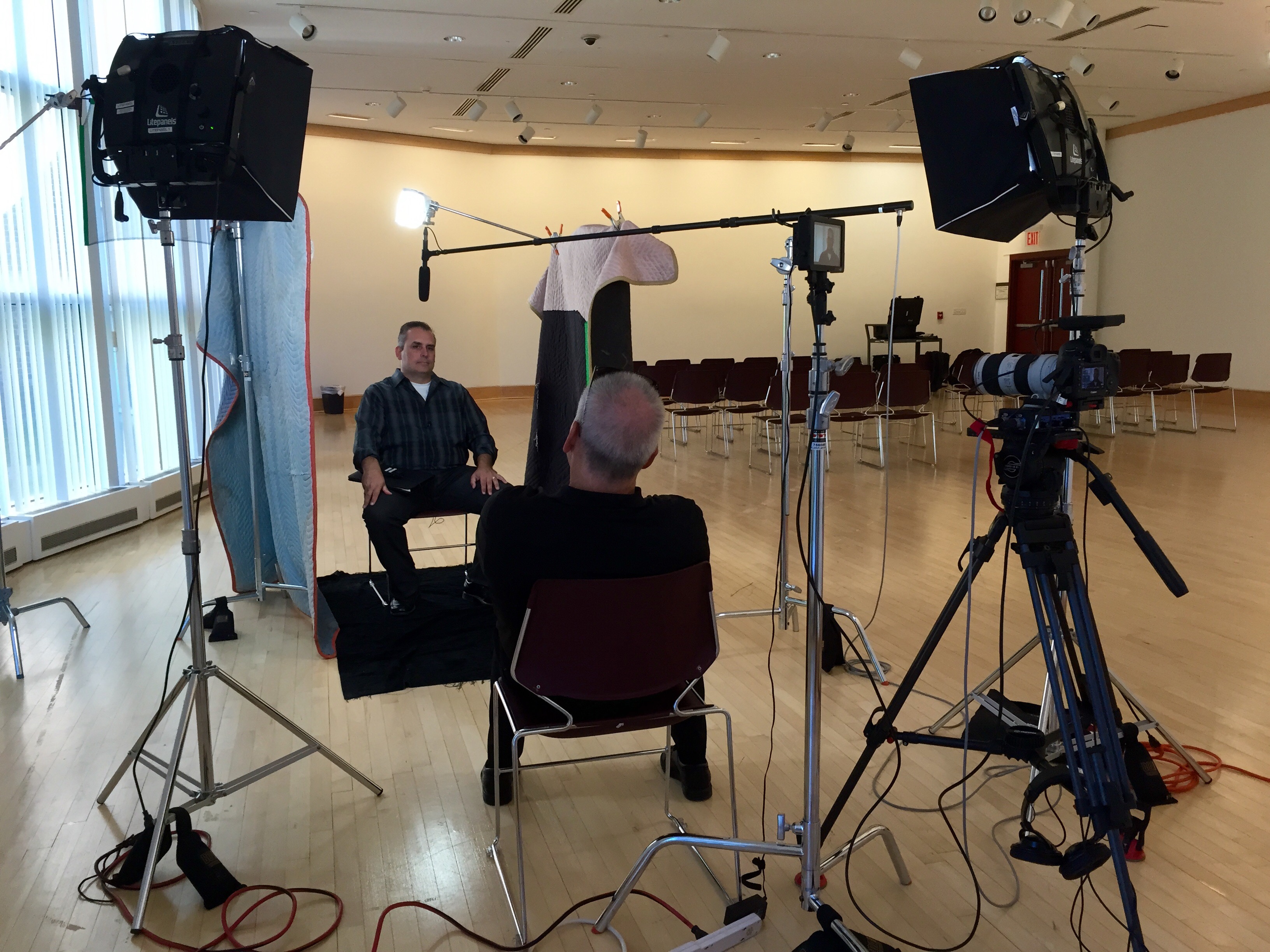 How much will the video cost?
We've recently changed our service model to begin charging for video productions that are not specifically supporting students' academic success.Therefore, requests for videos will be reviewed and evaluated for consideration as either  Non- Billable and Billable.
What is a Non-Billable Service?
To qualify as Non-Billable, the production must be course related, with the primary audience of students and a message aimed at supporting student success. Non-Billable videos need to directly support student academic success, videos that are to be used for a course and referenced in the course syllabus.
What is a Billable Service?
Fees ARE charged for non-instructional, non-academic functions, academic symposia, conferences, for individuals and outside organizations, promo videos, ceremonies.
A Department Signatory and a chargeable Account Number are required for all Billable requests.
If your project is determined to be BILLABLE, we'll work with you to develop a budget.
A Budget Estimate/Agreement will be sent to you for signature and account number prior to the start of production.
Production rates are based on the required crew, shoot days, and post-production days required. Productions may require anywhere from 1 - 9 crew members, and production time can take anywhere from 4 hours to 4 weeks. The more cameras and personnel, the more complex the requirements, the higher the cost.
Our Producers will work closely with you to determine the production and staffing needs based our discussions with you.
Below are examples of the variety of projects that we produce. These samples below can be starting points for your discussions with us. All Rates vary depending on project scope, needs and post-production requirements.
Single Camera Lecture or Event Coverage:  

Document your lecture or event with a single-camera video. This cost-effective production includes a simple wide shot with speaker and their on-stage PowerPoint. Rates start at $595.  

Add Streaming to a Single Camera Production:  

Adds the ability to stream your event to the SBU Live Events Page which you can find at  www.stonybrook.edu/live  Rates start at $975.  

Two Camera Lecture or Event Coverage:  

Document your lecture or event with a two cameras, which includes a wide shot and a close-up. These 2 shots are edited together afterwards.    Rates start at $995. 

High Profile Events:  

For larger events, we can work with your venue and provide additional cameras and staff, Director, integrated PowerPoint, streaming, audience Q&A, wide shots, close-ups and audience reactions.   Rates start at  $2800. 

Highlight and Profile Videos:  

A well-crafted video can effectively highlight your department, your accomplishments, showcases a unique program or pay tribute to a special individual.   Rates start at  $2400. 

Training and Instructional Videos:  

Effectively demonstrate a skill, process, a class or procedure with a training video. Prices vary depending on complexity of project. Rates start at  $2500. 

IP Radio Soundbooth Interviews:  

We offer the ability to have your faculty member/ interview subject conduct a long-distance, high-quality audio interview for Radio Stations/Podcasts via our IP Sound Booth. Rates start at $250. 
There is no additional project charge for Video Group Production Equipment or the Video Studio.    Certain projects may have additional costs (music licensing, stock imagery) that will be added to the budgets.
How far in advance do we need to book a project or video crew?
To help us meet your needs, we ask that you please plan ahead. Our team is frequently in the field at events or involved in post-production editing. Prior planning will help us better address your needs.
Two weeks lead-time is required for all video shoots or requested event coverage. The Video Production Group will accommodate all requests for production based on availability and notice given.  However, we cannot guarantee coverage for events scheduled with short notice or for editing changes to your video with less than two weeks notice.
Fully produced, promotional or educational videos generally require 2- 3 months from planning to completion, depending upon the complexity of the project, production schedule, and studio workload.
Final delivery dates will be discussed during our initial meeting, and will also be included in your Video Production Budget Agreement. 
How do I get in contact with the Video Production Group?
The SBU Video Production Group wants to make your upcoming video project a smooth process.
Please send an email to (Video@stonybrook.edu?) and we'll get back to you within 24 hours.
Please include:
Your department/organization name
A brief description of your project
The important dates/times/deadlines/delivery dates related to your project
If available, please share your budget range
If you have links to examples of projects similar to yours or that have elements that you like, please provide.
Non-Billable Request Form