2016 Award Recipients

Using Videos to Improve Pass Rates in a Statistics Course
I seek to convert lectures for two chapters in my statistics class into a video format.   In this class, each topic relies on mastery of the previous topic, therefore students who cannot attend regularly fail and repeat the course. To increase the pass rate, I seek to provide content online for students challenged to attend class. 
To hold students accountable for viewing content available on line, and for correcting misunderstanding quickly, I seek to provide immediate feedback on understanding by integrating quizzes into the online videos, and reporting the scores to the Blackboard gradebook.
Specifically, I propose a series of short videos (5-10 min each) centered around the topic of central tendency and t-tests, which include concepts essential for the ANOVA and Correlation tests taught later.  The videos will be coordinated with online homework, and a lab exercises.   Exam scores following the offering of this content will be compared with score distributions from a class offered by the same instructor in the same semester, but delivered in the traditional format.  Scores will be normalized accordingly the distribution of scores on previous exams when the delivery format is the same for both courses.  I expect to teach two sections of this course every other year starting in the spring of 2017. 
Brenda Anderson received her Ph.D. from the University of Illinois (1993).  After post-doctoral fellowships at Indiana University and the Medical College of Wisconsin, she came to Stony Brook University.  She has been teaching and conducting research at Stony Brook University for 20 years.  Her research focuses on the role environments and behavior play in shaping brain structure, function and future decisions. She has worked with the SBS shops to develop a novel rodent habitat that provides the ability to systematically alter experience in order to develop a better understanding of how environmental factors shape behavioral tendencies.  In the past, Dr. Anderson has studied the effects of enriched environments, motor skill learning, and exercise.  Dr. Anderson has expertise in a variety of behavioral measures, metabolic measures and quantitative anatomical techniques.
In the classroom, Dr. Anderson teaches Statistics, Physiological Psychology and a graduate course on Functional Neuroanatomy.  In each of these courses she uses customized videos for content delivery in addition to traditional face to face lectures.  Dr. Anderson has capitalized on her earlier experience as a photographer, and user of graphics software in the research arena to produce video content.  She believes that moving objects are far more salient than static objects.  Therefore video delivery should be a more effective teaching tool than static Power Point images.  Always up for an enriching experience, she readily explores new technology for the delivery of course content.  So far she has used Camtasia with integrated quizzing, Video Scribe, development of dynamic graphs in excel, as well as simple cell phone videos.  She is currently exploring the use of Matlab for the development of an interactive application for her statistics course. 
Outside of the classroom, Dr. Anderson is an active co-sponsor of Neuroscience Axis, an organization for undergraduates interested in Neuroscience.


Educational Video Game for Biotechnology Laboratory
Dr. Chan is a research assistant professor in the Biomedical Engineering (BME) Department at Stony Brook University. She obtained her PhD degree in BME from Columbia University, NY. Currently, she teaches two core courses, "Introduction to BME" and "Genetic Engineering".  In these courses, she strongly advocates her students to apply engineering and technology in the medical field for prevention, diagnosis and treatment purposes.  Her research focuses on understanding how the musculoskeletal system responds to biophysical signals such as those produced in standing, walking, jumping and running in normal and pathological conditions. For prevention and treatment, she is also exploring the potential of using a custom-designed technology that is non-invasive and non-pharmacological to combat consequences of pathological conditions including obesity, cancer, chronic alcohol consumption and cocaine addiction. Educational Video Game for Biotechnology Laboratory
The goal of this project is to develop an educational video game to allow students familiarize themselves with the biotechnology lab in our BME304 Genetic Engineering course before the actual lab session.  Even with traditional pre-laboratory assignment, it is difficult to fully prepare our students for the labs.  Not only are there many steps involved for the lab, but there are many safety procedures and little tricks in the experiments that students need to learn in order to perform the experiment successfully.  Class time and lab supplies are limited, instructor/teaching assistant-to- student ratio is low, and students are often nervous when they are asked to perform hands-on work without any practice before, especially within the constraint of class time.  The success of this project will allow students to prepare themselves in a stress-free environment via playing a video game that simulate what they have to do in the actual lab.

Wolfie Sync
As a professor in the arts, and as an interdisciplinary artist who works with students that are also engineers, programmers, and musicians among other disciplines, I'm often asked by students and professors to recommend a potential student collaborator who might be able to work on a desired project. I'm a firm believer that good collaboration between the disciplines creates strong projects. I often feel however, although I might know what students are good at, to recommend a student seems to place a lot of accountability on my own judgement. Rather, a better solution might be to have the students (and professors) seek out a collaborator who is the best fit for a project in their own terms, using a platform that provides background information and skill sets with work samples the potential collaborator has listed. Something like LinkedIn and other networking sites and apps, but targeted specifically for Stony Brook with the working title WolfieSync.
When I asked my students this semester, in ARS 327 (web art and design) how they find collaborators to work on projects, other than through a professor, they said they wish there was a way, but the different departments in the school seemed isolated from one another and even within the same department it's not easy to find the right match for an idea or a project. At this time they were working on collaborative assignments in class, and during the discussion they then said they'd like to, as a class, work with me in creating such a web and app platform where students can upload a unique bio with their skills and background. Users could then post requests seeking to sync with other students that may respond to collaborate on a project. We discussed the amount of design, programming, backend and strategy that would go into such a project, and I believe they understand what's involved. Especially after seeing their first assignments as collaborative groups, I believe they will be able to do much of the work themselves. Most professional projects require collaboration between people from different backgrounds; this portal will enable collaboration for experiential learning.
We also consulted Professor Richard McKenna from computer science; he has attempted similar projects and will be able guide us towards a successful platform. Dr. Margaret Schedel from CDACT, also a professor and a musician who works across disciplines, can consult in terms of reaching out to students from different departments in participating.
We plan to have a prototype of the project ready by the middle of October and recruit potential students at events such as the Hackathon hosted by cDACT, DoIT and the Innovation Lab. As the site and app move to a beta phase, it will be presented at student clubs and other events to generate users. The website and application would be accessible to all students and accountability would be built in by feedback post collaboration; students will also be able to attest to other students skills and talents through positive testaments only linked to their profile. It's possible that professors can also access WolfieSync to find assistants, interns for outside jobs, or for a specific project. We would like to test the project within the student body first before that step or decision would be made. It would be very beneficial to have the help and consultation from the TLT group as many such decisions and developments are being made. Eventually we would seek approval from the University to release the site to the campus community.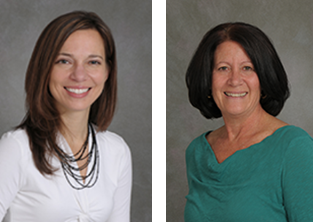 An ebook for a Biophysical Agents course: An alternative to Powerpoint Presentations and a window to more Active Learning

In 2012, the DPT program at Stony Brook University (SBU) expanded to include an additional cohort of students on the Southampton campus (SH).  HAY 544 Modalities in Physical Therapy is currently taught on each of these campuses to a cohort of 85 students—50 at SBU and 35 at SH.  One of the challenges that arose due to this expansion was how to teach a course the same way on two campuses. Goals of the expansion included ensuring similarity of both the curriculum and coursework. As primary instructors of the course, Dr. Greco and Dr. Cesiro are tasked with maintaining this consistency. In addition to maintaining  continuity of material, Drs. Greco and Cesiro must also  provide students with information necessary for the critical thinking and problem solving they will face in clinical situations during patient care, without excessive "knowledge dumping" in the form of a passive powerpoint lecture.  To solve these problems, the instructors will create innovative active learning environments incorporating eLearning strategies to change the teaching methods of some of the course content. 
Dr. Greco is currently a matriculated student in a Doctor of Education (EdD) program with a concentration in Health Sciences Education. Dr. Cesiro began her Physical Therapy career after graduating with a Clinical Doctorate in Physical Therapy from Stony Brook University in 2003. Part of the course of study includes examination and implementation of alternative teaching methods, as well as foundations in how students learn, process and retain material. Although students use technology extensively, there is evidence that technologies are not achieving their full potential for academic use. Learning delivery is the most often cited advantage of e-learning and includes increased accessibility to information, ease in updating content, personalized instruction, ease of distribution, standardization of content, and accountability. The creation of an interactive eBook using iBook author as an alternative and novel means to delivering the didactic content within our course outside the traditional walls of the classroom, and following this with active problem solving learning strategies in subsequent laboratory face to face classroom interactions will allow us to meet our goals while maintaining continuity of the 2 courses.  Some research suggests eBooks are well received in health science education as enhancing the learning experience and a useful resource as a self -study tool.  Upon completion, this project can be shared with other health science programs as well as other institutions who teach similar material to their students.
Diversifying Wikipedia/Enhancing Online Education at Stony Brook
Our students, like most people around the world, go to Wikipedia first for information. As a result, Wikipedia wields enormous power in creating knowledge for/about the world. Unfortunately, the content on this online compendium of information and knowledge suffers from well-documented gender bias. A 2011 Wikimedia Foundation Wikipedia editor survey indicated that only about 8.5-16 percent of Wikipedia editors are women, which has resulted in skewed content and a lack of coverage of notable women, among other issues. A diverse group of editors is essential to shaping this source of global knowledge. More and more academic institutions are hosting Wikipedia workshops to offer guidance and support for faculty, students, and community members interested in contributing to Wikipedia. In an educational institution as diverse as SBU, we want to demonstrate to our community that we can and should get involved in by creating a network of faculty and students with the skills to contribute to and edit the online encyclopedia Wikipedia, and serve as teaching and learning resources for ongoing engagement in diversifying Wikipedia. Faculty and students at SBU can dramatically affect the most popular and important reference work in the world. Our goal is multiple:
1) to actively engage students and faculty in the important project of diversifying Wikipedia and, by extension, examining how knowledge is constructed as a result of bias;  
2) to develop a structure and resources that incorporate Wikipedia writing and editing assignments into a range of courses; and  
3) to bring academics into Wikipedia's publishing system to improve the quality of knowledge within the site, and to give scholars a powerful public platform through which to share their expertise.
Kristina Lucenko  is Assistant Professor and Director of the Program in Writing and Rhetoric at Stony Brook University. Her research and teaching interests include writing pedagogy, feminism, digital and graphic narratives, autobiography, disability studies, and service learning. She has published chapters in the edited volumes   Service Learning and Literary Studies in English  and   Assimilation and Subversion in Earlier American Literature,   and has an article forthcoming in   English Journal.
Cynthia Davidson  is an Outstanding Provost's Lecturer and the Emerging Technologies Coordinator for the Program in Writing in Rhetoric at Stony Brook University. In 2015, she was part of a team that received an S-BOLD grant for WOLFIE (Writer's Online Learning Forum and Information literacy Environment), a joint project between the PWR and Libraries at Stony Brook University. She has a PhD in English from the University of Illinois at Chicago, an advanced certificate in composition studies from Stony Brook U., and fond memories of attending the first Digital Media and Composition program at Ohio State University.
Lisa Diedrich  is Associate Professor of Women's, Gender, and Sexuality Studies, and is affiliated faculty with the PhD concentration in Disability Studies in the School of Health Technology and Management. Her research and teaching interests are in critical medical studies, disability studies, and feminist and queer theories and methods. She is the author of   Treatments: Language, Politics, and the Culture of Illness   and her second book   Indirect Action: Schizophrenia, Epilepsy, AIDS, and the Course of Health Activism  is due from University of Minnesota Press this fall.
Victoria Hesford  is Associate Professor and Director of Graduate Studies in the Department of Women's, Gender, and Sexuality Studies at Stony Brook University. Her research interests can be situated at the intersection of the interdisciplinary fields of American studies, feminist cultural studies, and queer studies, and focuses on how, and to what effect, political projects and movements are mediated through mass culture in twentieth and twenty-first century American culture. Her first book,   Feeling Women's Liberation,  which offers a critical history of the rhetorical production of women's liberation, was published by Duke University Press in June 2013. She has also published essays in, among other places,   Women's Studies Quarterly  and   Feminist Theory,   and   South Atlantic Quarterly.
Nancy Hiemstra  is Assistant Professor of Migration Studies in the Department of Women's, Gender, and Sexuality Studies. Her research analyzes global migration, immigration enforcement practices, 'homeland security' at the  scales of home and community, Latin America, and feminist epistemology and methodologies. She has published numerous journal articles and chapters in edited volumes, and she is co-editor (with Deirdre Conlon) of   Intimate Economies of Immigration Detention: Critical Perspectives   (Routledge, 2016). Dr. Hiemstra teaches courses on gender, race, feminist perspectives, national identity, and immigration.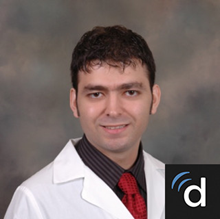 Interactive Learning Modules to Improve Electrocardiogram Training for Preclinical Medical Students
In 2014, the LEARN curriculum was implemented by the School of Medicine to promote active learning and student engagement. However, with the preclinical years being shortened, there is not enough time in the cardiology pathophysiology course to devote to ECG interpretation, which has notoriously been a challenging topic for both preclinical and senior students. Existing materials from publishers are either too basic, too advanced and/or too expensive.
This project will result in a comprehensive electronic learning resource that provides a systematic approach to ECG interpretation and the underlying pathophysiology of cardiac conditions. This on-demand resource will address various learning styles, provide for unlimited practice, and allow students to learn at their own pace using interactive videos and models with in-video and post-tutorial quizzes. Furthermore, the resource will be developed using HTML5 and thus accessible via mobile devices, which serves both the School of Medicine's iPad initiative, and ensures that the final product can be widely available as an open educational resource. The School of Medicine is encouraging course directors to engage with their students in novel ways, and has led to our successful initial funding from the Dean's office (please see attached original grant application).
This interactive electronic ECG resource will also serve as a  template that will be applied to additional  topics within the cardiology pathophysiology course. Should this model prove to be successful, it will also be applicable to other courses in the school of medicine, such as anatomy, biochemistry, pulmonology, nephrology, and neurology.
Lastly, the final product and its assessment results will be shared locally within the campus community, as well as at regional and national conferences via poster or oral presentations, publications, and the Library's Academic Commons scholarly repository.