Skip Navigation
2012 Award Recipients
Name: Nadya Dimitrov
Dept: Physician Assistant Education
Proposed Project: " Development of Eportfolios for Physician Assistant Students in the Preclinical and Clinical Phases " & "Use of Videography for classes at two different campus facilities" 
Journaling experiences in career development is essential to critical thinking and professionalism. The use of narratives, clinical documentation and analysis of clinical scenarios using simulation technique is often insufficient to assess the ongoing development of skills essential in the clinical arena. Three courses that overlap the preclinical and clinical phases of training utilize journaling and can be incorporated into a professional eportfolio. This can then be augmented by projects completed in training and utilizing the journaling tool to develop ideas and subsequent projects and presentations. 
The standard webcam is not sufficient to capture the class, so a videographer with camera is necessary to record the material and upload it to the course on Blackboard. This will be used to launch an online version of this course. This will be used more technology and design elements to convert this course to an online session.
---
Name:  Perry Goldstein
Dept: Music
Proposed Project: " Putting Music 119, Elements of Music, Online"
We seek to make Music 119 available as on online course. The intention is to prepare it in such a way that the course can be taken at a distance and that more students can be accommodated by one instructor than is possible in the classroom setting. In addition to serving the Stony Brook student population, we also hope this course might be offered to non-Stony Brook students. As it deals with rudimentary music theory, it would be ideal for high school and other students to prepare them for collegiate music major programs .
---
Name:  Sotirios Mamalis
Dept:  Mechanical Engineering
Proposed Project: " Introducing a Computer Simulation Tool and Online Lecture Notes for the Internal Combustion Engines Class (MEC 423/523) "
The students will be introduced to an air-cycle simulation tool, which basically uses idealized thermodynamic processes to represent the real engine. Initially, both undergraduate and graduate students will have to complete a homework set using the software to study the effects of various operating parameters on engine performance. Additionally, the graduate students will have to complete a project, in which they will analyze real-life experimental data, compare it to air-cycle simulation results, and discuss any discrepancies that arise from the model's assumptions.
---
Name:  Rebekah Burroway
Dept:  Sociology
Proposed Project: " Bringing Global Social Problems to Life Through Technology"
In large classes, it's easier to lose the attention of some and harder to police disruptive behavior like texting and instant messaging. Since so many students are on their cell phones and laptops, I could capitalize on this as a possible way to encourage participation, perhaps by setting up live twitter feeds in the classroom. Students should understand how human interaction creates social inequalities, but how it can also create social change.  Students could explore the nature of and solutions to social problems in various contexts through internet research. Students could work collaboratively to share current events or creative solutions through blogs, wikis, or podcasts. 
---
Name: Mark Aronoff
Dept:  Linguistics
Proposed Project: " The Structure of English Words: Building an Online Course"
The main ingredients for success, learning the items and how to combine them, are enhanced by the intense practice that a computational instructional environment allows for. The factual content of the course is more easily digestible in an online environment, because it can be provided as short video presentations.   The instructor of the course will function primarily as a resource available for discussion and clarification, both asynchronously and through regular virtual office hours. Course grading will be on the basis of weekly online unit quizzes and cumulative examinations.
---
Name:  Bradley Peterson
Dept: SoMAS
Proposed Project: " Virtual Lecture Integration for MAR388 Tropical Marine Ecology Travel Course in Jamaica" 
I thought that a portion of the lectures could be created for a web-based media and open to the students prior to our arrival in Jamaica. Then we can build upon the essential background knowledge and spend our limited time discussing the implications of what they have learned through the virtual lectures. My vision is to make the lectures available on any web-based device, but I also want this to be much more than a video lecture. I've seen what some Australian Universities are doing with ipads and want this to be much more than a video of a lecture.
---
Name:Fernando Raineri 
Dept:  Chemistry 
Proposed Project: " Teaching Physical Chemistry Courses Online"
Summer session two I am scheduled to teach CHE 312 (Physical Chemistry, Short Course) online. This is a challenging course for non-chemistry majors, that covers a very wide range of physical chemistry topics in a relatively short period of time. I have a large body of teaching materials (course notes, problems with detailed solutions, and Mathematica demonstrations) that can all be made available online. I will also be teaching the course "traditionally" this summer's first session, and I'm hoping that I will be able to record the classes with the ECHO system. 
---
Name:  Christopher Sellers
Dept:  History
Proposed Project: " Historical Stock Market Simulation" 
I divide the class into investment groups, who compete to see which can make the most of the same initial fund. Each pores over the historic material provided on companies and industries for a given year, and decides how to allocate their money. Stock prices then vary half according to actual historic stock price and half according to class investment patterns.    I imagine the right software and website design expert could automate the process.  A website platform might enable each individual class member to make more of their own decisions, which could then be discussed in group.  

---
Name:  Richard Larson
Dept:  Linguistics
Proposed Project: "Technology Innovations for Workshop Physics" 
The proposed initiative will strengthen Stony Brook's commitment to first-rate STEM education. The guiding principle is to merge lecture, recitation, collaborative problem solving, and hands-on laboratory work into a single common experience and workspace. Rather than relying on traditional lab equipment, new Vernier LabQuests and probeware have been purchased to provide a more versatile, engaging laboratory experience. The laboratory exercises will need to be designed and written in a standardized manual, along with new conceptual and quantitative clicker questions for formative assessment.
---
Name:  Theresa Tiso
Dept:  Physical Therapy
Proposed Project: " eText eXcellence "
Our goal is to develop innovative learning opportunities for SOC 390 Sociology of Sport, a 40- student face-to-face upper division elective for the fall 2012 semester.
Objective 1: Design a new course syllabus for the course I have taught for four years that incorporates the required eText version of Coakley's Social Issues in Sport, 10th Ed along with the required Bissinger. Friday Night Lights, Eitzen. Sport in Contemporary Society, 9th Ed. (any format).
Objective 2: Effectively utilize videos and readings from scholarly journals and social media to highlight the main course concepts developed from our texts.
Objective 3: Enable students to utilize social media as research sources as well as interactive class projects and learning objects.
Objective 4: Collect data on instructor, teaching assistant, and student reactions to the design and implementation changes."
---
Name:  Anurag Purwarz
Dept:  Mechanical Engineering
Proposed Project: "Design and Development of an Innovative Machine Design App for Engineers and Others"
In this project, we seek to design and develop an app for multi-touch tablets running iOS, which will allow designers to input a motion (task) using a more natural Human Computer Interface and the app will provide mechanisms that can execute the input motion. Such an app will be integrated in the Machine Design classes offered in the Mechanical Engineering department at both undergraduate and graduate levels for enhancing the existing curriculum and could be made available to public through a Creative Commons License. This will eventually lead to creation of a modern curriculum based on Apple's iBook authoring platform which will enable PIs (Prof. Anurag Purwar and Jeff Ge) to make their new research results accessible to students using embedded multimedia presentation and interactive interfaces.
---
Name:  Leah Holbrook
Dept:  Family Medicine
Proposed Project: " Survey of Nutrition Concepts: An Introductory Graduate Nutrition Course"
The Nutrition Division is developing new graduate courses to be offered as part of a future distance learning program. While faculty have taught online before, in anticipation of future courses also being developed, it is critical to utilize the most current technology and offer a format that can be replicated throughout the program as future courses are designed and developed. The goal is to utilize current research, available technology and sound course design principles to create a course that is engaging, organized and intuitive.  

---
Name:  Amy Sullivan
Dept:  Center for Dance, Movement and Somatic Learning
Proposed Project: " The Visiting Skype Artist Encounter"
We have recently purchased web cams for the spaces as well. We want to invite artists from around the world to enter our teaching labs and studio classes and offer their areas of expertise via skype. We want to create an atmosphere of accessibility to diverse approaches to movement and artmaking one artist at a time.
---
Name:  Donovan Finn
Dept:  Sustainability Studies
Proposed Project: " Urban systems simulation tools for planning, policy and design"
I teach courses on urban policy, planning and design and strive to create courses that help students place theoretical knowledge in applied situations and understand the complexity of the real world. Hands-on projects, site visits and other outside-the-classroom experiences are excellent tactics toward this goal, but Stony Brook's location and dispersed student population often make scheduling these kinds of projects difficult.  I strive to address these challenges and enhance student engagement and learning already, but a Talent grant would leverage the resources of TLT in creating more robust pedagogical tools in two specific directions: 1) making the classroom experience more immersive and interactive, and 2) making assignments more realistic, applied and dynamic.

---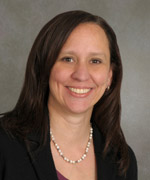 Name:  Rachel Anna Hayward
Dept:  School of Social Welfare
Proposed Project: " Adapting a core social work course to the online environment"
The School of Social Welfare (SSW) does not offer any online courses, although in recent years the school has transitioned to using BlackBoard as a supplement to traditional classroom teaching. SSW students are geographically dispersed over the New York City and Long Island areas, and the majority of them work in addition to being full time students. Students struggle to schedule required courses while also fulfilling field education internships, work commitments, and family obligations. Offering the flexibility of completing some core required courses, and eventually electives, online would benefit students. Furthermore, it would make the SSW more competitive by adding it to the list of schools of social work that offer online education.  

---
Name:  Peggy Christoff
Dept:  AAS
Proposed Project: " First Year Experience at Stony Brook University:
Promoting Integrative Learning and Community with ePortfolio Use in Required First Year Courses " " The Department of Asia and Asian American studies needs an introductory course to provide basic information about the political geography of Asia and Asian America. Presently, students have insufficient knowledge to fully appreciate course content in upper level classes.. .   "
---
Name:  Cynthia Davidson
Dept: Writing
Proposed Project: "Adapting a core social work course to the online environment" " This proposal will set up a support and resource site with materials to encourage first year experience faculty and staff to work collaboratively with encouraging students to integrate their learning through eportfolio use. The plan also includes faculty to meet to strategize integrative learning practices in their courses ..."
---
Name:  Nadya Dimitrov
Dept:  Physician Assistant Education
Proposed Project: " Faculty member is interested in funding to establish a new discipline: palliative medicine and end-of-life care. Currently we are interested in monies to develop assessment related to interest in this type of program, which involves cross-disciplinary collaboration and involves the academic and clinical healthcare communities. " "... This project includes travel to healthcare institutions and conferences to establish working relationships with those communities. The product will benefit student learning by expanding the existing course offerings. "
---
Name:  Margaret Schedel
Dept:  Music
Proposed Project: " Creating Online Course Material for ART/MUS/THR 208"
I would like to "flip" the classroom for ART208. I think the students would benefit from watching lectures online and having more time for discussion in class. I also think that short videos about how to do tasks in Photoshop, Logic, Dreamweaver, and Processing would enhance learning because they could refer back to the videos if they forgot how to perform the task. I would make the software videos available to all teachers working with these software programs - often students take an intro to technology course a year before they take another course with tech. 
---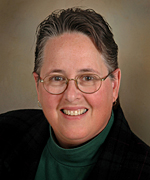 Name:  Carolyn Peabody
Dept:  School of Social Welfare
Proposed Project: " Transforming a Rudimentary Online Advanced Practice Course in Social Work Supervision to a More Relevant, Effective and Interactive Online Course "
Teaching social work supervision in online context is an important new approach. This course requires students to develop advanced understanding of concepts related to supervision. However, it requires not merely an intellectual grasp of the material. Students must be able to translate their learning into actual practice related skills. Therefore, in addition to demonstrating their ability to reflect on, integrate and discuss the concepts related to the course I am hoping to be able to engage the students in a way that allows them to demonstrate their learning with each other and with me.