Skip Navigation
2021 Celebration of Teaching Awards
The Center for Excellence in Learning and Teaching would like to congratulate the recipients of the 2021 Celebration of Teaching Awards. 
Virginia Colletti,
PhD, RN, PMHNP-BC, CS, CARN
2021 Award for Excellence in Teaching a Synchronous Online Course
Virginia Colletti has been teaching nursing at Ston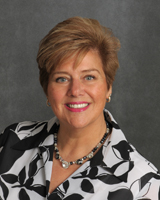 y Brook for 31 years. In her synchronous class on psychosocial and mental health nursing with about 80 students, where she strives to create an engaging and supportive presence in the course. Virginia's success in the synchronous course is based on being flexible, relaxed, and using technology to create collaboration. She intentionally incorporates what she calls "six seconds of silence" in her class discussions that allows space for everyone to think, respond, and engage with each other. She often uses team break out rooms and believes that it is important to be clear and up front with students -- letting them know ahead of time how discussions will be facilitated so they are prepared to fully engage.  
Sangeet Honey, PhD
2021 Award for Excellence in Teaching an Asynchronous Online Course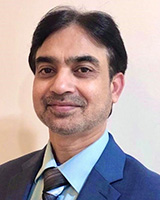 Sangeet Honey teaches BIO 315 Microbiology asynchronously to 400+ students is dependent on informing, engaging, supporting, and understanding students while also being flexible and empathetic. Sangeet spends a great deal of time and consideration on his course design and providing iterative feedback. He finds that providing students with information regarding expectations, technology needs, assessments, and policies, are key to student success. He uses a syllabus quiz to make sure students are aware of important course information.
We were particularly impressed with the way Sangeet controls the flow of content to keep students engaged and on track. He facilitates student engagement in his large online course of more than 400 students by breaking the course up into teams or groups in Brightspace where he and his TAs are able to manage questions, office hours, and discussions more effectively.
Knowing that a lot can go wrong in a large online course, Sangeet uses a Google form to collect student issues, feedback, and concerns on an ongoing basis. This helps him better manage students' requests and concerns more efficiently than by using email.
Sue Ryan
2021 Award for Excellence in Assessment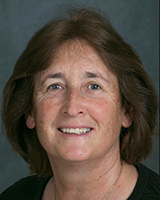 Sue Ryan is in the School of Professional Development and her background as a professional soccer coach informs her teaching in her graduate courses in leadership. She sees her role as meeting students where they are and that it is "her responsibility to take them someplace new; a new place of thinking, collaboration, and self-discovery" In her course on Effective Professional Action & Leadership, Sue has several innovative assessments that help students make connections to course concepts. She uses the discussion boards to have students post lyrics to a song that reflect their values and thinking. Sue also has students select someone from history that exemplifies leadership for a case study analysis. Sue has found that connecting the curriculum to student's own lives leads to  real engagement and transformation for students.  
Joseph M. Pierce, PHD
2021 David L. Ferguson Award for Inclusive Teaching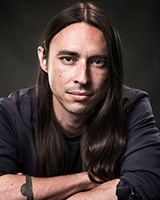 Our inaugural awardee is JosephM. Pierce from the Department of Hispanic Languages and Literature. Joseph focuses his teaching on transparency and invites students into a conversation where they can engage critically with difficult topics. In doing so, it allows students to situate themselves in relation to an author, a body of work, a canon, or a discipline. In his Decoloniality and Queer Studies course, he challenges students to question some of the disciplinary boundaries that he learned in graduate school. Dr. Pierce stated that "The knowledge that is taken as standard and normative has often been produced through violence and erasure, and by questioning intellectual standards, it opens up the possibility to ask questions that students haven't had the opportunity to ask, but that brings students into a more ethical relationship with the scholarship." 
Georges Fouron, EdD 
2020 - 2021 COVID Teaching Hero Award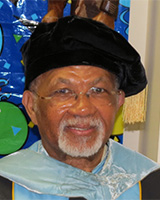 Georges Fouron has been teaching at Stony Brook University for almost four decades. Despite the challenges involved in moving to a remote teaching environment, Georges displayed grace under pressure as he adapted to teaching over Zoom where he demonstrated compassion and empathy for his students while maintaining academic rigor and teaching effectiveness. In referring to the educator John Dewey, Dr. Fouron remarked that teachers "shouldn't be strangers to the realities of students' lives." Teaching during the pandemic taught him that students are resilient in the face of difficulties, and often says that he is not interested in having students agree with his views, but rather he wants students to be able to articulate their own perspectives as both teachers and learners.  His calm and determined demeanor throughout a difficult semester was inspiring not only to his students but to all of us here in CELT.