School of
Medicine


Alumni Chapter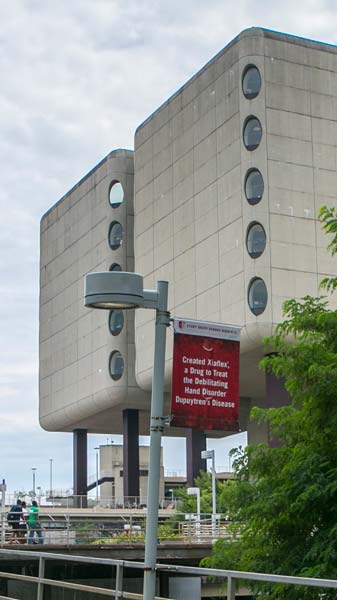 Welcome School of Medicine Alums!
To All of My Fellow Alumni Colleagues:
Please join me in welcoming the 2017 graduates of the School of Medicine who officially became alumni on May 18, 2017! We are so happy to add another 126 members to our growing alumni body. As the newest Board President, I am delighted to represent the School of Medicine Alumni.
Our goal continues to be building strong and lasting relationships with our alumni across the country, providing support for our current students and advancing the interests of professional education in medicine.
The School of Medicine has undergone a tremendous amount of expansion over the past several years. For those of you that live far away, you would be amazed at the sweeping hospital lobby, the Cancer Treatment Center, the rising new clinical and research towers, and the expanded Emergency Department, to name a few of the building projects. We have a state of the art simulation center and groundbreaking innovation.
And as always, our faculty continues to excel in research, teaching and clinical practice. As Stony Brook expands, it gives us even more reason to be proud of our school and its traditions. Please visit the website to look at some videos of Stony Brook Past, Present and Future produced in commemoration of Stony Brook's 40th year of graduating SOM classes.
Continue Reading...
We want you to get back in touch and to stay in touch! One of our priorities for this year will be to improve our web presence, making it easier to share information with our community of students and graduates. In the meantime, please get involved by:
Updating us and your classmates on "what's new" with Class Notes
Dropping us an email with ideas and concerns so that we may be more responsive to your needs
Joining us at one of our upcoming events
Participating in our HOST (Help Our Students Travel) program
Becoming a member of our Alumni Board
Considering a gift to support one of our scholarship funds
Reading our news site, Medicine Today
Within the past two years, we have hosted five extremely successful reunions for the classes of '76, '85, '88, '90 and '99, which were led by an enthusiastic reunion committee. Nearly half of the graduates of each class returned to reminisce, reconnect, and revisit the school and hospital. We encourage you to reach out to us if you would like to help organize your own reunion. We are currently planning reunions for the Classes of 1992 and 2012, and many of the classes have established class gifts. Please get in touch with Mary Hoffmann to find out more information.
Our most successful initiative in 2016 was the stethoscope drive. We received more than 120 sponsors, and we are ahead of schedule for 2017. Our students are extraordinary; each year we attract the best and the brightest, and three quarters of our graduates go on to become chief residents.
I hope you join me in participating and strengthening the bonds between alumni, present students and the School of Medicine. Pride and tradition at Stony Brook School of Medicine starts with us.
Thank you,
Debra Messina, MD '88
President, Stony Brook School of Medicine Alumni Board
Explore All Chapters & Groups