Renaissance School of
Medicine


Alumni Chapter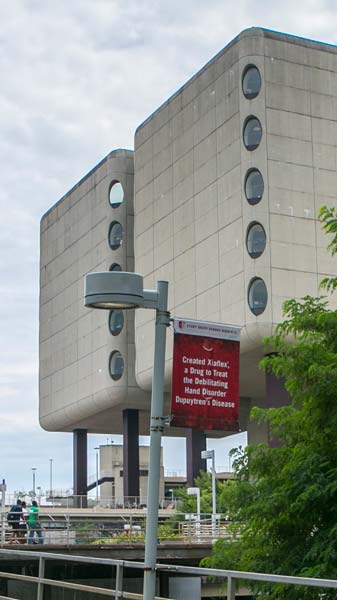 Welcome Renaissance School of Medicine Alums!
To All of My Fellow Alumni Colleagues:
Please join me in welcoming our most recent graduates from the class of 2019, who are now members of our network of 4,700 Renaissance School of Medicine alumni worldwide. The Class of 2019 had 132 graduates who will be pursuing their residencies around the country and making us all proud. I am delighted and honored to serve as the president of the Renaissance School of Medicine Alumni Board. I am grateful for the dedication and support of the slate of officers, each of whom brings distinct gifts and talent to our Alumni Board. 
Our goal continues to be building strong and lasting relationships with our alumni across the country, providing support for our current students and advancing the interests of professional education in medicine. The Renaissance School of Medicine has undergone a tremendous amount of expansion over the past several years and we're looking forward to the opening of the MART, the new bed tower and the Children's Hospital.
And as always, our faculty continues to excel in research, teaching and clinical practice. As Stony Brook expands, it gives us even more reason to be proud of our school and its traditions. Please visit the website to look at some videos of Stony Brook past, present and future produced in commemoration of Stony Brook's 40th year of graduating Renaissance School of Medicine classes. Our website enables us to reach out to more alumni, create opportunities for alumni to connect with one another and improve support for medical education.
Please get involved by updating us and your classmates on "what's new" with Send Us Your News, dropping us an email with ideas and concerns so we can address your needs, joining us at one of our upcoming events, participating in our HOST (Help Our Students Travel) Program, attending our annual Careers in Medicine and joining our Alumni Board.
Continue Reading...
As one of our priorities this year will be to increase the amount of scholarship funds we can offer to students, we ask you to please give a gift to enable us to reach our goals. In addition, we ask you to also support our most successful alumni and student initiative, which is our Stethoscope Drive. Through the generosity of our alumni, we are able to present each incoming first-year medical student with a stethoscope which serves as one of the most enduring symbols of modern medicine. Through these gifts, we continue to be role models for the current students who will follow us as future physicians.
Over the last year, we have hosted extremely successful reunions for our alumni. Graduates look forward to the opportunity to return to Stony Brook to reminisce, reconnect and revisit the School and Hospital. We encourage you to reach out to us if you would like to help organize your own reunion. We are currently planning reunions for the Classes of 1979, 1984, 1994, 1999, 2004 and 2009. Many graduating classes have also established class gifts. Please get in touch with Mary Hoffmann to find out more information at mary.hoffmann@stonybrook.edu.  
I hope you join me in participating and strengthening the bonds between alumni, present students and the Renaissance School of Medicine. I feel extremely grateful for the outstanding medical education I received at Stony Brook and plan to continue to lend my support for years to come. Please join me and the many alumni who are already giving of their time, talent and treasure. I welcome you to get in touch and stay in touch as proud and supportive alumni. Pride and tradition at the Renaissance School of Medicine starts with us.
Warmest Regards,
William Schweizer, MD '83
President, Renaissance School of Medicine Alumni Board
Explore All Chapters & Groups