School of
Health Technology and Management


Alumni Chapter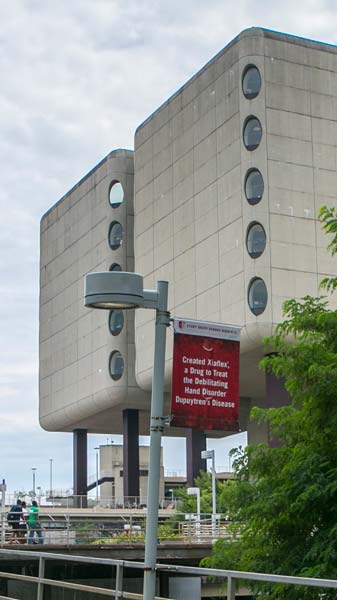 Welcome School of Health Technology and Management Alums!
Dear Alumni:
There is much to be proud of as a graduate of Stony Brook's School of Health Technology and Management (SHTM). Alumni involvement is critical for the School to maintain its leadership role at Stony Brook and across the nation as an institution that prepares high quality professionals to meet the current demands and future challenges in healthcare. Your continued involvement and support help make great things possible.
The SHTM has undergone many changes over the past several years. We have expanded to a second campus at Southampton and, in recent years, have added programs in Applied Health Informatics, Heath Administration, and Healthcare Quality and Patient Safety to our School. SHTM currently employs more than 100 faculty, graduates more than 350 students annually and has generated more than 11, 500 alumni over our 45-year history.
For those of you who have not seen East Campus lately, you would be amazed by our hospital's inviting and spectacular lobby, the newly erected Cancer Treatment Center, and the Medical and Research Translation (MART) Building and Hospital Pavilion that will house the new Stony Brook Children's Hospital. Please come back and visit Stony Brook to see the remarkable changes that are occurring.
Continue Reading...
We hope that you will get back in touch with us and stay in touch via this website to learn more about the SHTM and our students, faculty and fellow alumni. One of our priorities for this year will be to improve our web presence, making it easier to share information with our community of students and graduates. All graduates of the University automatically become members of the Alumni Association of Stony Brook University and the SHTM Alumni Chapter. Below is a host of ways for you to get involved. Detailed information for many of these ideas can be found on the main alumni webpage just below this message.


Contact us to update us and your classmates by providing information for our Class Notes such as achievements, milestones or new contact information
Join us at one of our upcoming events
Consider a gift to support our School, programs and/or students
I hope you join me in participating in alumni activities and strengthening the bonds between alumni, current students and the School. Pride and tradition at Stony Brook's School of Health Technology and Management starts with us. I welcome your comments, suggestions and questions regarding the School and alumni activities. You can email us at alumni@stonybrook.edu or call (631) 632-4995.
Carlos Vidal MSW '78
Interim Dean
Explore All Chapters & Groups