Tuesday, August 28, 2012
Stony Brook Vigil for Tolerance
In the wake of the Wisconsin Sikh Temple shooting and the mosque burning in Missouri, the campus community takes a stand against hate crimes. Please join us for a candlelight procession, accompanied by prayers and words of inspiration.
Presented by the Sikh Students' Association and the Muslim Students' Association, in conjunction with the Hindu Student Council, Hillel Student Club, Charles B. Wang Center, Interfaith Center, Office of Diverstiy and Affirmative Action, Office of the Dean of Students, Office of Multicultural Affairs, Office of Student Activities, and United Sikhs.
Prayers and Words of Inspiration
Tuesday, August 28, 2012, 7:30 PM
Charles B. Wang Center Theatre

Procession from Wang Center to the Academic Mall
Tuesday, August 28, 2012, 8:15 PM
October 11, 2012 and October 13, 2012
BSPG Meditation Workshop and Dharma Talk:"Watching the Breath, Investigating the Four Elements" with

Ven. Sayalay Susila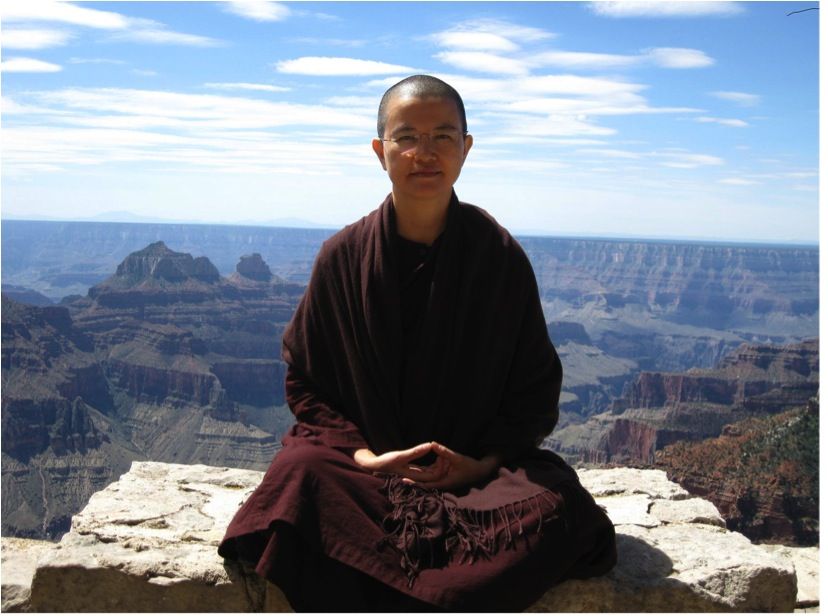 The purpose of this event is to calm our mind and understand the non-self nature of the body through exploring the four elements within. We will practice concentration using anapanasati, mindfulness of breath, in order to develop calmness and serenity of the mind so that the dharma can manifest itself. As Buddha said: "develop concentration, one with concentration sees things as they really are."
On Saturday, we will use this more concentrated mind to investigate the body. The body is composed of the four great elements of earth, water, fire, and wind. Sayalay will show you the path to practice the four elements meditation systematically until the non-self nature of body becomes apparent. The four elements meditation practice is also ideal to develop good health since it helps to balance the elements within the body.
Sayalay Susila
is a Theravadan nun for the past 21 years and has been the disciple and assistant of world renowned Venerable Pa Auk Sayadaw at the Pa Auk Meditation Centre in Myanmar for 16 years. She has shared her profound knowledge of the Abhidhamma, the psychology & philosophy of Buddhism, and meditation with students in Taiwan, Malaysia, Singapore, Australia, Canada and US and her teaching has been widely praised as lucid and precise.
Please arrive early and be in place by 9:30am. Bring a cushion, towel and lunch, Wear comfortable warm clothing & socks.
FREE FOR STUDENTS, $20 teacher's donation suggested for non-students.ALL ARE WELCOME. Thursday, Oct. 11, 2012 from 6:30 - 8:30 pm. Room 301, Wang Center, SBUSaturday, Oct. 13, 2012 from 9:30 am – 2:30 pm. Room 301, Wang Center , SBU
Please email Hai-Dee Lee to register
.
BSPG Site »
Flier »
October 28 to October 30, 2012
A MANDALA FOR PROSPERITY
Tibetan Buddhist Monks create a Mandala, an aesthetic prayer in the form of an abstract geometric figure made of colorful sand particles as a blessing to the Wang Center on its Tenth Anniversary.
With special presence and invocation by the High Lama Khenchen Tsewang Gyatso Rinpoche and chanting and dance by The monks of Namdroling Monastery from South India. www.palyul.org for both opening and closing ceremonies.
Opening Ceremony with polyphonic chanting and dance: Sunday, October 28, 2012, 2:30 pm
Charles B. Wang Center Skylight Lobby
Closing Ceremony consists of:
Lecture by the High Lama Khenchen Tsewang Gyatso Rinpoche on Wisdom Brings Prosperity
Chanting, dance and distribution of the sand
Immersion of sand on flowing body of water (location to be determined)
Tuesday, October 30, 1 pm - 3:30 pm
Both opening and closing ceremonies are located in the Charles B. Wang Center Skylight Lobby
Free and open to the public.
Please note that the Wang Center is closed on October 29.
Read more about the Sand Mandala Ritual »